Casio G-SHOCK Reveal Their New GRAVITYMASTER
Casio has announced the release of their GRAVITYMASTER GPW2000-1A. Which will be the first watch in their G series to feature Bluetooth connection capabilities.
The design of the watch is specifically for aviation lovers in mind. With 'Mission Stamp' functionality that can store location and time data. Then even send that information on Bluetooth to an app on a smartphone.
You can view the information later in a log file viewer for flights. So, if you fly a lot (as a pilot) or even as a passenger this tough new watch could be just what you are looking for.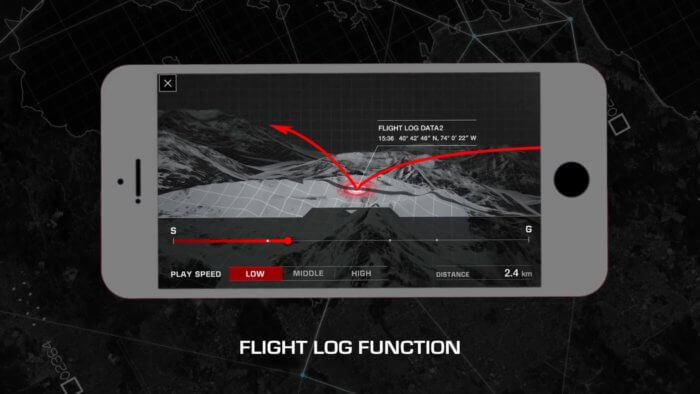 Part of the G-Shock range, these watches are built to be able to withstand shocks, changes in gravity, vibration, water, low temperatures and even electric shocks!  The original design idea was to create a watch that can never break, under any circumstances.
It is the first ever Gravitymaster watch also to include longitude measurement – previous models recorded latitude solely making this an ideal tool for pilots to record their flight history or other missions.
Including a sapphire crystal to cut down on scratching and has a second hand made of carbon fibre! It also has other super lightweight carbon components such as a lock. It prevents the strap from coming free during times of heavy shaking or vibrating. The design of this watch is able to handle all the knocks!
The GPW2000-1A also has a triple time adjustment via Bluetooth feature which allows the watch to automatically set itself by GPS, satellite or terrestrial signals. Making sure the time is always 100% accurate, wherever you may happen to be.
The watch is waterproof to 200 metres and is also resistant to magnetic interference. It has a super LED backlight so you can always see the time. There are the usual features you might expect from a quality digital watch such as alarm, stopwatch and timer. It is adjusted to be able to tell the time in 28 different cities.
The GPW2000-1A will retail at around £700 and will be available from May 2017. If you're a 'Top Gun', commercial airline pilot, or just travel a lot this could well be the watch for you.